Month:
September 2020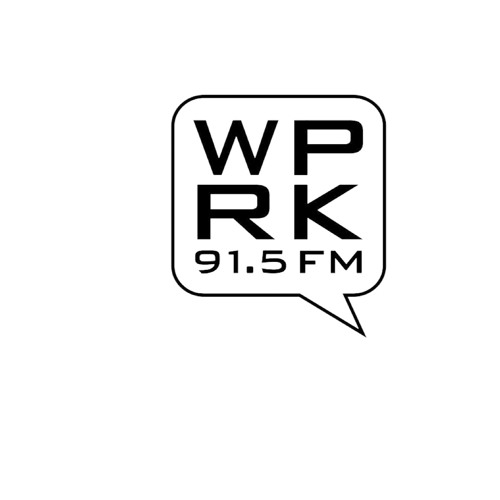 Orlando radio actually does have a station accepting music submissions
Florida was and is a priority to me with music submission options because that is where I am.. Call me biased, but this is a personal weblog. Personal or not, the total listing radio and music-streaming submission options happens to now to be over 200 stations. Not all in Florida, natch ?.
With my station research and my Sunshine State bias, I got confused and frustrated with the fact that Orlando, the entertainment and tourist capital of Florida, seems to lack broadcast channels that accept musician's submissions for potential airplay. I had only found one station – WUCF – and they only cover jazz.
If there is an open commercial or community radio station for musicians to send music, I have yet to find it. On the college-level, however, there is a broadcast station within the O-town region that is open to submissions of all genres of music. That's something indie musicians should be happy to hear.
WPRK 91.5FM in Winter Park is the radio station affiliated with Rollins College, a four-year liberal arts college. While the station is accepting music submissions, the submissions are to be physical copies of music. IWPEK does not clearly state their music submission policy and their disclosed submission mailing address is on their contact page with staff email listed before it which means WPRK likely does get sent music via email, but there is no telling if that ever leads to airplay.
While WPRK is an opportunity for exposure in one of the population centers of the state of Florida, it's a college station; the students and teaching staff involved with WPRK have more important things to deal with than reviewing submitted music and exposing in-state, national, and world talent to listeners (that school thing keeps getting in the way). This holds true for any college or university, and it's always something to keep in mind with music submissions.
WPRK 91.5FM is still a chance that recording artists ought to take. Hopefully, you find a degree og success by way of it.
Regional radio, music submissions, and the Radio.com challenge
The radio submission listing here now stands around 200 stations/sites/options, some being general, some being genre, some being collegiate, and some being regional. Many more are out there in all those categories, it doesn't mean all will be listed. This post is about one such group of stations I don't include in the list.
There's a major broadcast network of regional stations that has affiliates all over the United States. In fact, I don't know how far Radio.com goes. I do know I've been aware of the network long before the radio/streaming post went live. I also know through experience that the network stations are not social figures who will answer emails of characters who want info before submitting. This is a business and they are pummeled by submissions as-is.
None of this is meant as a judgment against the Radio.com stations, this is more a message for independent artists who might wish to take a chance and send a track or an album to a station-affiliate or multiple members of the network: This requires a top-notch submission effort on top of a top-notch recording that is being sent in. If your music is just a hobby, look elsewhere for airplay. If you're trying to make recording-arts your career…? This is a required effort.
Radio.com affiliates vary in how they take submissions, if at all, with some willingly going the digital route by way of email while others require physical submissions of CDs or vinyl. That aspect is a truth for all radio broadcast sites though, as I've crossed so many at this point. I have not seen Radio.com affiliates who take flash-drive submissions, nor do I recall seeing an affiliate who takes physical submissions in-person (though there very well may be in both cases). This is a business. You're putting yourself in direct competition with the big shits of the record industry.
You may just try a bare-bones submission like you may have done with success to other sites and stations with mixed results or outright success… I don't recommend that. I recommend a press-kit with any submission. Going by this site's listing a kit is a lot less difficult than the intimidating name makes it seem. It is another example of how you'd be going pro, but high-quality versions of your logo and photos of you/the group are the biggest additions in a press kit to go along with routine content of a bio, links, and other relevant info., A press kit doesn't mean Radio.com sites will be swayed, it is just said to push the fact you need to come off professional/top-notch in your submission. I'd encourage this effort and info with all email or physical mail-in efforts no matter what station.
Radio.com's affiliates vary in genre and saying such doesn't tell you what genres. I apologize for that. I've crossed Alternative/Indie, I've crossed Rock, I'm pretty sure Country is out there. You need to spend some time researching the affiliates. I'd do it for you but I have a queue of 150+ sites/stations to review. I don't know how many more would be added by way of Radio.com. Likely a lot.
If you have time if you have an interest, here are the Google search results for Radio.com affiliates taking submissions. Venturing to the sites will give you generally the same lead-in remark about music submissions before ultimately telling you how to do it.
[…] Policy Regarding Music Submissions and Programmer Access

1. Programming decisions and music selections are made on a non-discriminatory basis.
That's posted because if you explore submissions with them, you better get used to it and other constants you will notice..
It all comes back to putting your best foot forward and moving to other submission options after submitting to one or many Radio.com affiliates. This is a truth with submissions anywhere: Don't get hung up on one station, waiting on acceptance. There are so many options out there and your quest with all music submissions to broadcasting stations and sites is ultimately the same: Airplay and exposure.
If you're an indie artist who has gotten accepted to a Radio.com affiliate or many, post a comment below. Let everyone know which stations, what your act name is and what song(s) were you pushed. How easy or tough things turned out.
Amalie Arena To Serve As An Early-Voting Locale
As we approach the 2020 U.S. elections, and with issues prominent in America leading to social unrest and greater political division, voting matters. The coronavirus and USPS sabotage complicate things.
A prominent location along the banks of the Garrison Channel at the heart of Tampa, Florida will be open to provide opportunity for Hillsborough County residents to cast a ballot preceding Election Day this November.
The following is the full text of the press release from the Tampa Bay Lightning:
Hillsborough County Supervisor of Elections Announces Partnership with Tampa Bay
Lightning: Amalie Arena to Be Open for Early Voting in 2020
Hillsborough County, FL – Today, Hillsborough County Supervisor of Elections Craig Latimer
announced that Amalie Arena will be open for Early Voting in the 2020 General Election.
With this new site, Hillsborough County voters will now be able to vote in any of 25 Early
Voting sites from October 19 through November 1, 7 a.m. to 7 p.m.
"I'm seeing our community come together in a very powerful way to support this
election," said Supervisor of Elections Craig Latimer. "The Tampa Bay Lightning is one of
many community partners who are getting involved through voter registration drives,
voter education, poll worker recruitment and more. This is a unique opportunity because
Amalie Arena does not have other scheduled events during the Early Voting period."
"We are grateful to be able to work with the Supervisor and his office to create another
Early Voting location in Hillsborough County," said Jeff Vinik, Chairman and Governor of
the Tampa Bay Lightning. "The Lightning share in the community goal of increasing
participation in our elections and we are pleased to offer up Amalie Arena this fall to
those that wish to cast their ballots early."
The Early Voting period allows voters who want to vote in person to choose the time and
location that is most convenient to them, rather than waiting until Election Day to vote,
when, by law, they must vote in the polling place assigned to their precinct.
This new site provides another option for Vote By Mail voters, as well. During Early Voting,
the elections office sets up curbside tents outside each site for voters who want to drop
off their mail ballot. In-person voting is expected to take longer than usual because of
necessary health and safety precautions, which include limiting the number of people
inside each location, setting things up to allow for social distancing, and continuous
cleaning of equipment and surfaces. Voters who prefer to vote from home can visit
VoteHillsborough.org or call (813) 744-5900 to request a Vote By Mail ballot. The office will begin mailing ballots to requesters on September 24.