Month:
January 2022
A warming reminder in the winter chill of the moment
As an Arctic blast shows the bulk of the North American continent that Winter is in full effect…
…Oitchers and catchers are die to reoirt to their respective facilities in Arizona and Florida in just-less than a month to commence the annual rite of Spring Training.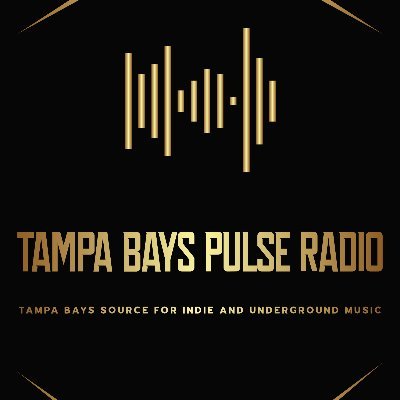 Tampa Bay's Pulse Radio is sadly in a still-beat [UODATED]
There's a high likelihood that you've never heard of Tampa Bay's Pulse Radio. This applies to almost the entirety of the Tampa Bay metroplex. While these words introduce you to an audio operation, right now you can't hear it.
An arm of Pulse Media LLC and based in New Port Richey, Tampa Bay's Pulse Radio is out to highlight the music of independent artists, but not in the locals-only play form like Music Tampa Bay and Radio St. Pete. Pulse only came to be in the spring of 2021 with the ambition to stream music online and in a terrestrial broadcast. There About Page wukk tell you more.
It's flatlining though.
I found Tampa Bay's Pulse Radio by chance last fall while researching college radio stations in Florida that accept music submission, Pulse Rado is not a college-tied property a-la WUTT Spartan Radio (University of Tampa) or SPC Radio, the music submission article just coincidentally came up high with that search.
There's been no other media coverage for Pulse that I have crossed despite the fact an upstart radio property seeking an FCC license and trying to be big is a feature story.
It's out there, but it's not. The station's online stream doesn't load as of this writing, nor has it since Christmas week Why not? No explanation from TBPR on the main site, on their weblog (not updated since August) , or via social media…
In fact, they rarely post on Twitter (the more-common social media tool for radio), posting a dead-link the last time they did, while not
responding to questions and comments sent their way. That, and their Twitter account only has 12 followers while following 14 themselves. Not exactly ideal self-promotion there.
They're on other, media platforms, including Spotify, but the fact is they aren't going anywhere by way of it. Not when their involvement is nil.
The other killer fault for Pulse is charging musicians to submit music ($10 for up to 3 songs). Stations that accept submissions are bombarded with them, Add operational costs for the stations — many are non-profit voluntary operations – and you can understand stations charging for artists and labels to submit their music…

…which they don't. I've only crossed a handful of 'Net Radio stations true stations that do as such and one terrestrial, co,,unnity station that being in Los Angeles makes it a necessity.
For an unknown and struggling start-up to charge for submissions stops them except the few who have the cash and have the desperation.
I am not against a submission feen I'm surprised it's not more common, but that comes later when you prove you have reach and the influence. TBPR lacks both.
Pulse Radio's web site is well designed and flashes the station's ambitions for success. Sadly, inconsistency in property management is part of Pulse Media: Pulse Media Magm Pulse, Radio's sister, hosts its own web*version of TBPR intead of redirecting users to Pulse Radio's site.

The way to look at Tampa Bay's Pulse Radio and hold out hope as a listener, indie musician, or a curious and interested local, is to realize the tech fact they are in BETA mode. They're still at start-up and getting things together while chasing an FCC license. Only time will tell when Tampa Bay's Pulse Radio's beat will start in full and how rhythmic it will be.
UPDaTE: I have had email contact with TBPR. Issues had and have come into play that have delayed resumption of airplay. They estimate being back on-air on or around March 1st.