Tag:
Stanley Cup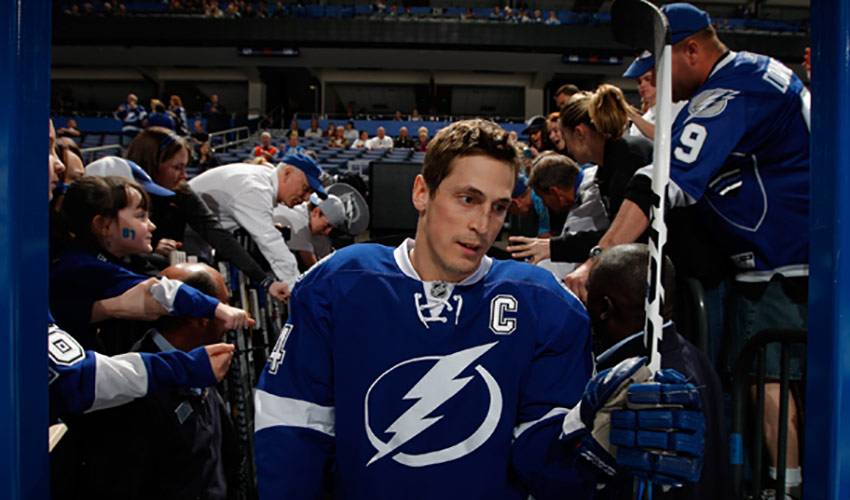 The grand and highest; the feats achieved for Tampa Bay by Vincent Lecavalier
"Grand Marshal", why does that seem such a fitting title for Vincent Lecavalier who was drafted by the Tampa Bay Lightning 1st overall in the 1998 NHL Draft, ventured through the hell of a lost franchise, the warfare of conflict with John Tortorella (and calm bestowed upon the pair by Jay Feaster), and has his name immortalized on the Chalice of Lord Stanley with his colleagues and companions from the 2003-04 Tampa Bay Lightning roster?
Vinny rules. He was…no, no, wait, wait; he is. He is Tampa Bay Lightning hockey. While Roman Hamrlik was draft pick Numero Uno for the hockey franchise bestowed upon Phil Esposito and the Tampa/St. Petersburg Metroplex, while Chris Gratton and Jason Weimer were early standard-bearers along with Hammer. They didn't last in Tampa. They didn't develop fully and top out with the Bolts (or, arguably at all). Everyone that came to the Lightning between 1992 and 1997 just came and went. They served, they left a mark.
The ones who went deepest in the psyche of the fledgling market did not come by way of the draft or having developed with or through Tampa Bay. That is not trying to write off long-time alumni and early stars of this club like Brian Bradley or Darren Puppa, Rob Zamuner or Alex Selivanov. They gave us a taste of what was to come. They let us feel it and revel in it – Tampa Bay Lightning hockey and being a competitive force in the NHL and drawing us to the game. The 1996 NHL playoffs was a glimpse of what was to come.
Lecavalier helped show us what is an what can be. Read More